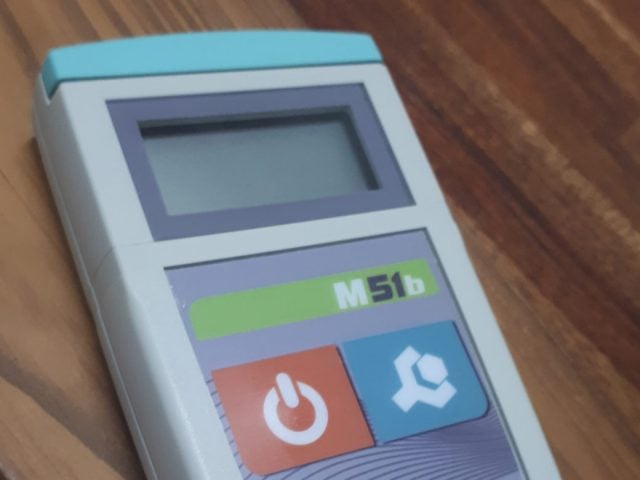 simple and precise wood moisture meter
What is the moisture meter for wood M51?
The moisture meter for wood M51 is a high-tech meter developed entirely in Brazil by Marrari and has an extremely easy use for all types of users.
This moisture meterer is used on the factory floor, so its construction is robust, with high quality materials to withstand daily use.
Why have a meter for wood?
It is important to have a M51 meter in the process of processing and drying wood because it's in the moisture that the quality of the wood can be determined. A very moist wood, can embolate or create fungi, and a very dry wood, can pawn and become unusable.
And why use the Marrari equipment?
Because our equipment is optimized for your company! We create ways to improve the performance of production processes without excessive loss using methods such as OEE and Industry 4.0. Thus creating a more efficient, productive and modern production environment!
If you want to know more about us and our gauges, visit our Facebook or LinkedIn and subscribe to our newsletter in the footer of the page!
Want to know more technical information about the meter? Check below for more information! And ask for a tender!
Main applications
Measurement of the moisture content of the wood at the entrance and exit of the drying oven;
Measurement of moisture in storage;
Comparison of moisture levels of wood;
Use on factory floor or sawmill;
Fast and easy to use;
Simple and accurate reading;
Robust design;
M51 GENERAL FEATURES
Contact Measurement
50x70 mm reading area
Density adjustment from 0.20 to 0.99
Reading range of 3-35%
Lithium rechargeable battery with 36h of duration
Reading depth up to 50mm
Accuracy +/- 1% Percentage Unit for Pinus / Eucalyptus